Pediatric speech and language therapy
Communication skills are the pathway to life's opportunities
Get Started
Learn more
Hello! I'm Deborah
M.A., CCC-SLP, Speech-Language Pathologist
My desire in establishing Speech Pathways is to provide clients and families with a unique option for their speech therapy needs. My clinic is founded on the principle that every child is unique and requires a thoughtful, parent-driven therapy plan.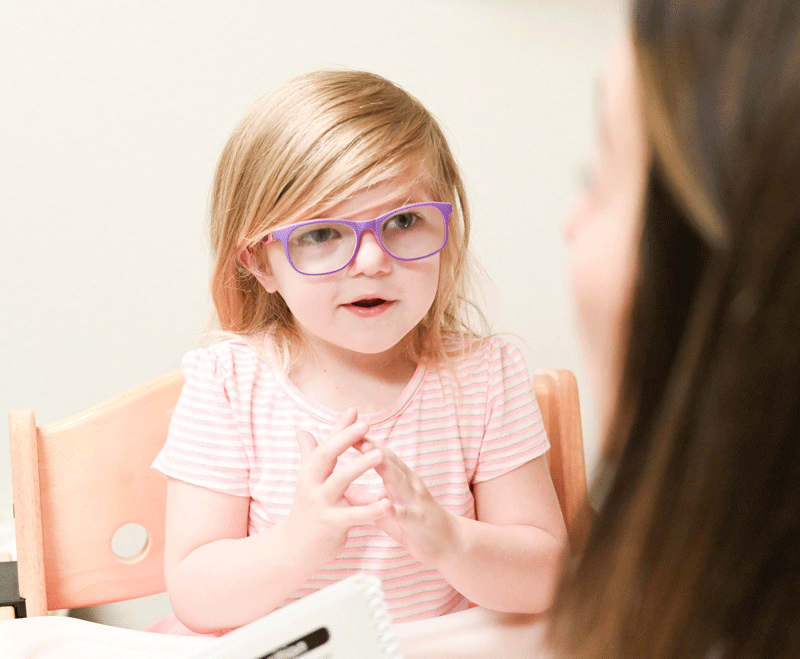 Speech Disorders, Autistic Spectrum Disorders, Down Syndrome
We provide a comprehensive assessment and full report outlining each child's strength's and challenges.  Our assessment reports give clear long term and short term goals for your child. Therapy sessions are carefully planned to meet the individual needs of each child.  We employ play based therapy sessions that are engaging for your child and address the areas of speech sound acquisition, receptive and expressive language development, social language skills, motor speech disorders, oral-phase swallow, and sensory feeding disorders. We look forward to meeting you and beginning your own journey into discovering your child's voice!
See what our clients say about us!
Our five and a half year-old daughter Adeline has been working with Deborah for almost two years. During this time, she was diagnosed with an extremely rare genetic disorder that effects her speech. When she first came to Deborah, Adie was speaking in one word utterances that were difficult for people other than her family to understand. Currently two years later, Adie says 4-5 word sentences that her friends, teachers and people at the grocery store smile at and respond. Her advances in speech have far exceeded our expectations and Deborah's dedication is an enormous reason for Adie's development. But more than her work weekly with Adie, Deborah has become a team member and active advocate for Adie's developmental progress. She's more than her speech therapist; she's a member of our team that fights to make Adie the best she can be!
– Jeff and Rebecca, Visalia,CA
Since starting with Deborah at Speech Pathways, Rhetts' speech has blossomed tremendously. Deborah's use of engaging material keeps him interested and she is patient and loving in his times of frustration. The staff is always joyful and accommodating. Our experience has been nothing but wonderful, and I highly recommend their services.
Speech Pathways is an awesome place to go when a child needs extra skills in speech development. Everyone here is professional and caring. My daughter is getting the individual services that she needs to succeed while increasing her confidence. Thank you for genuinely wanting her to succeed.
Speech Pathways has been fantastic. They are great at paying attention to detail. My daughter has thrived here. Ms. Heather has been so patient and worked great with my daughter. She is also great about communicating with me (mom) and working out a plan for home care. This is the best experience we have had with speech therapy. Thank you Speech Pathways.
Speech Pathways has made a huge impact on our sons' speech. We have been seeing Deborah for 2 years on a weekly basis and have seen tremendous growth both in speech and in his socialization skills. Deborah's patience, love and commitment to see her patients succeed is unmatched. We will be forever grateful for our Speech Pathways family.